IMAP Mail not populating in Outlook
If you have set up your email account in Outlook but your mail is not populating in your inbox or your subfolders, please follow these steps:
1. In Outlook navigate to File > Account Settings > Account Settings
2. Select the IMAP account and click Change (or double-click the account name).
3. In the Root folder path field, type INBOX as per the screenshot: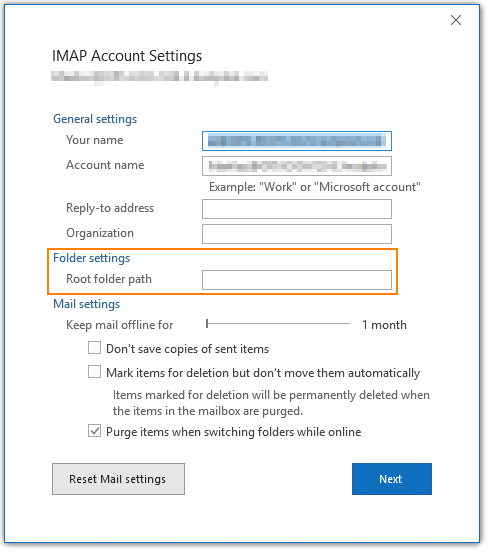 4. Click Next > Done
Please allow some time for you mail to populate.