Apple Business Chat Launches on Shopify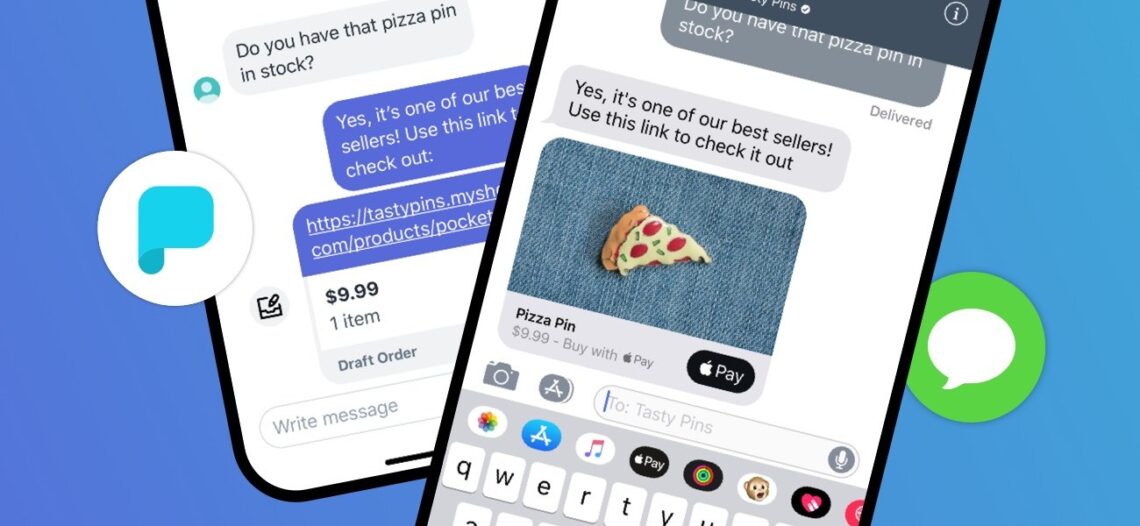 B2C messaging is getting more commonplace. Customers can DM a business within Apps like Instagram, Facebook Messenger, and (coming soon) Google My Business.
Apple Business Chat was first previewed at the WWDC 2018 event, and since then business owners have been waiting patiently for a public release.
There are also chat widgets that are embedded on websites, commonly used to provide real-time customer support. The solutions out there currently take place within a web browser and have their limitations for mobile user experience.
Some of the widely-used chat tools include:
These tools are "session-based" meaning that if the user closes the browser window, or if the user closes their phone and opens it later, the session may expire without the ability to continue the conversion. Some tools only offer message archiving with the agent (business), not the customer.
---
There are a few key advantages to using Apple Business Chat vs. a 3rd party service. Messaging is done natively through iMessage on iOS devices. If the customer has Apple Pay set up, they can complete purchases right within iMessage. There are advantages to message archiving and conversations that can end and start again at a later date.
The largest limitation for a business is that Apple Business Chat will only work with Apple products, no Android (Google) devices. However, Shopify has a solution for this.
Shopify built an App called Ping that allows the business owner to manage conversions from Apple Business Chat and Facebook Messenger in one place ( likely to add more platform support in the near future). It's a powerful tool for Shopify Merchants to leverage the latest in B2C chat technology, and will definitely help customers make purchasing decisions online.
We are quickly moving to a future where you will be able to message any business just as you currently message your friends and family. This is a big deal for any business, but especially ecommerce businesses. Those who have the resources for 1-1 messaging and adopt the preferred channels of communication will differentiate from the competition and win the customer. It's a powerful way to build trust and provide support for high-involvement purchases.
If you have an ecommerce store build on Shopify, we would be happy to help set you up. Or if you're a business that is thinking about switching to Shopify, feel free to reach out.
Shopify Source:
http://news.shopify.com/connect-with-your-customers-on-apple-business-chat-through-shopify-ping
Apple Source: