My Top 5 Sites For Web Marketing Advice
I didn't go to marketing school. My undergraduate degree had me deconstructing modern Canadian literature, and writing thousands of words on the appearance of alliteration in Sylvia Plath poems. Critical theory, I owned it. Web design? I had a bit to learn.
But university conditioned me for the road ahead: put your head down and learn. Scour your resources for the best available information. Inform others, and in doing so, instruct yourself.
I've blogged with Navigator Multimedia since 2010, and have in this time contributed to Smashing Magazine, and cultivated a diverse range of web writing contracts.
I can say that I've honed the passion needed to deliver web marketing news and tips with in-depth understanding.  I manage my resources to find shareable, valuable information. And now I'd like to share some of my resources with you.
5 Of The Best Sites For Web Marketing Advice:
These five sites have provided me with inspiration, information, and interesting discussions that could only be found within the spirited web marketing and design communities. Check these sites out, and prepare to get innovative!

The Daily Egg Blog – From the makers of CrazyEgg, heat map eye-tracking software for user data purposes, comes this intelligent, humorous, and relevant conversion-oriented blog. Updated daily by a variety of thoughtful authors, the Daily Egg is dependable for practical web marketing advice.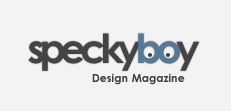 SpeckyBoy – SpeckyBoy is a design magazine with daily updates, ranging from graphic inspiration round-ups to tech news and advice for programmers.  It's a go-to for ideas on what's trending in graphic layout and logo design.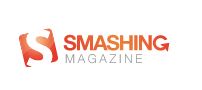 Smashing Magazine – This monolith of revered contributors and invaluable design resources has a special place in my heart, and in the hearts of millions. The daily articles are thorough, original, and a pleasure to read. This is a on-stop shop for everything e-commerce, usability, web design, content management, graphic wizardry and more.

Codrops – I've recently been drawn to Codrops for its in-depth typography tutorials. If you're a beginner in design or marketing, Codrops' contributors will make you feel right at home. Don't be intimidated by the scrolling list of programming-specific articles. There are marketing gems to be found.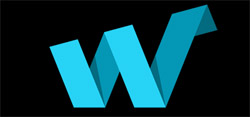 Webdesignledger – Come here for a perfect mix of salty marketing advice and gorgeous visual inspiration round ups. The articles fit marketing and design enthusiasts of all levels, and the graphic layout makes every read refreshing.
Conclusion
The Internet is a storehouse of information. Take advantage of what it can offer you in your quest for web marketing domination.  You can count on Navigator Multimedia as one such dependable resource to help you on the way. Come back soon to see what I've discovered and shared!