Want To Drive More Traffic To Your Blog? Try This Old School Strategy
Imagine you're at a networking event, chatting with a new acquaintance.
The conversation is engaging; this persons speaks with great passion for their work.
So when they tell you they have a business blog, you feel immediately compelled to ask for the web address. If the blog is anything like the conversation you're having, it's definitely worth your time.
That's the beauty of one-to-one contact. It's personal and direct.
And here's some good news: there's a way to create that experience online, with an old school strategy called email marketing.
Email marketing for more blog traffic
For years, business owners have used email marketing to build relationships with customers.  Unlike social media marketing, this strategy has stood the test of time. And when it comes to driving traffic back to a blog, it works.
That's because your subscribers can receive an email every time you publish a blog post, and connect to your content within seconds. Hello, higher blog traffic!
To get started, you're going to need a few things:
Subscribers – You should only send blog post notification emails to the people who agree to receive them, or else prepare to meet the spam folder. Build an email list by encouraging sign-up on your blog site and website with a subscription module somewhere prominent on the page. Make it even easier for readers to subscribe by requiring as little information as possible.
All it takes to subscribe to Navigator Multimedia is an email address! No sweat!
You can also incentivize subscription with offers, such as e-book downloads or printable coupons, or anything else your readers wont get elsewhere.
Subject lines – Like, really killer subject lines. 33% of email recipients open messages based on subject line alone, so it's worth giving yours some thought.  Here are a few pointers:
Identify your mission. Explain who you are and what you're delivering. Include your company name to establish trust with the recipient, and make it clear what you have to offer.
Entice the recipient. Your offer should be compelling! Think about what the reader will benefit from reading your new blog post.
Keep it short. Grab attention quickly with as few words as possible.
Want more tips for crafting compelling subject lines? Check out this infographic from the masters of customer conversion at Unbounce.
CTA's – The objective of your blog-promoting email message is to increase traffic back to the post, so you'll need 1-2 calls-to-action with clickable links to make it happen.  Position one at the top of the message body (above the fold), and another to accompany the conclusion of your message.
Structure – Use a structured template for every blog post notification you send. Consistency helps strengthen brand presence and build trust with your readership.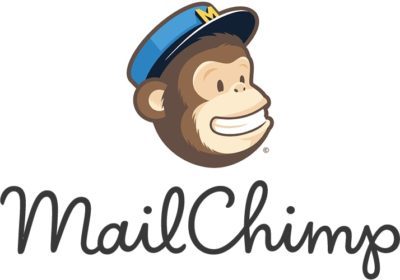 Email management software such as Mailchimp makes it easy to build custom email templates (including newsletters) and track click-through rates.
You can add graphics and branded signatures, craft personalized messages, and include social sharing buttons to make your template a reliably effective go-to for higher blog traffic.
Extra tip: Format email messages for mobile consumers. While open rates for email on smartphones have risen over 40% in the past couple of years, studies show that 89% of users will delete an email that doesn't look good on mobile devices.
Some best practices for mobile-ready email includes simple design, to-the-point messaging, and minimal graphics. Always test your email on a mobile device before pressing send.
Give it a try
Business blogging is an investment; make the most of it by ensuring your content reaches as many targeted readers as possible. Compared to social media and guest blogging, email marketing is a totally old school approach, but it works. As Shopify contributor Mark MacDonald says:
"The reason why email is so much more effective at driving traffic and sales is because you take the conversation about our products and business to your customers most personal online space – their inbox."
Start the conversation with your readers today.  Tell us about your business blog in the comment section below!