Client Web Design Spotlight: CJEX New Design
Entering a new year, Canadian Jewelry Exchange worked with us to redesign their website.
We developed a new style for the site, and made it work even better on mobile.
Launched recently, it received a bunch of great updates:
New logo, colour scheme, and fonts
Video on the homepage, seamless across mobile tablet and desktop
Shoppable Instagram feed
New top navigation structure – essential items only, with everything else placed in the footer
New Tacori page, as Kelowna's exclusive dealer
Lifestyle shots to break up product list pages
Infinite scroll on product list pages
Many mobile compatibility updates
See it now at cjex.net
Old Home Page Design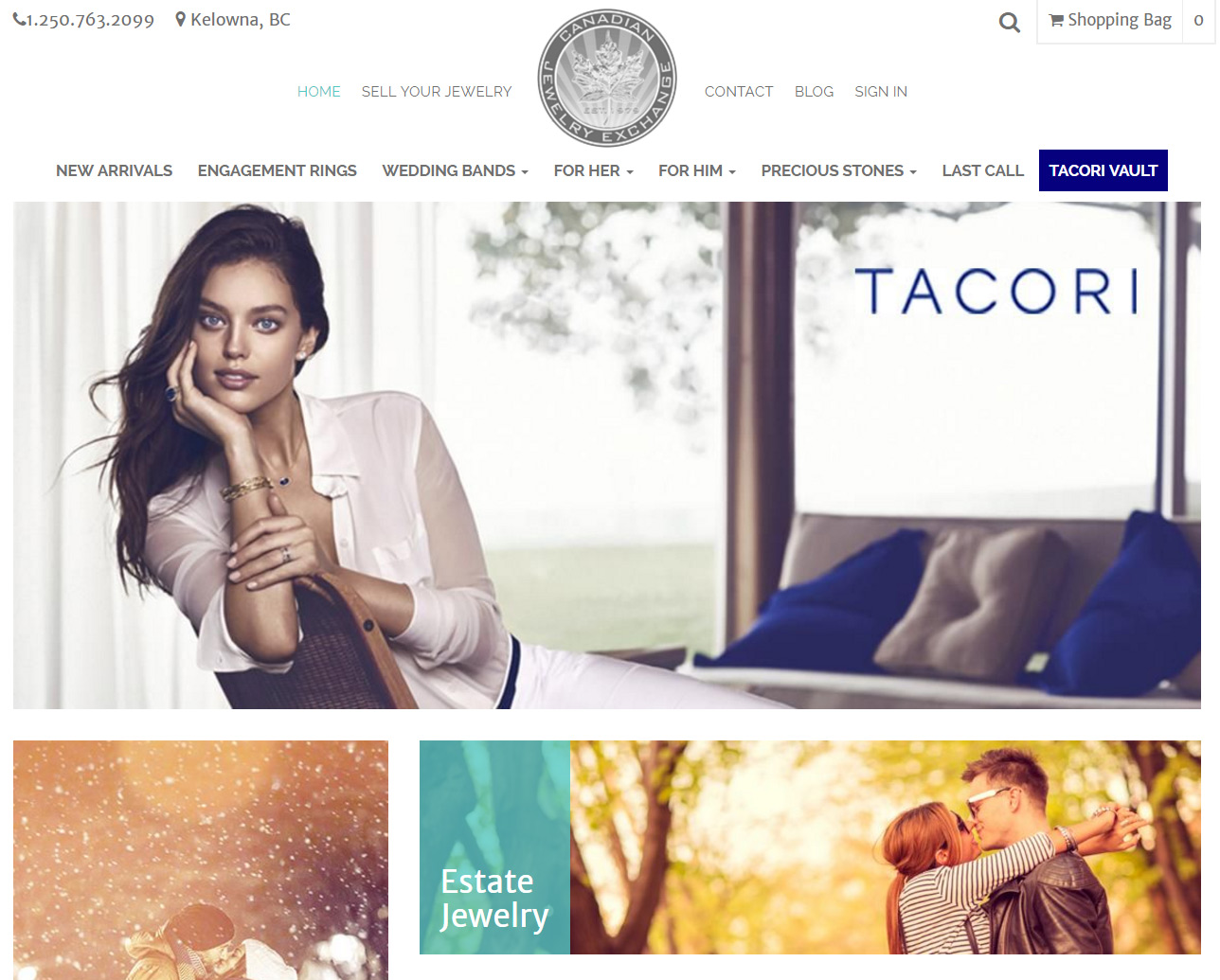 Old Products List Page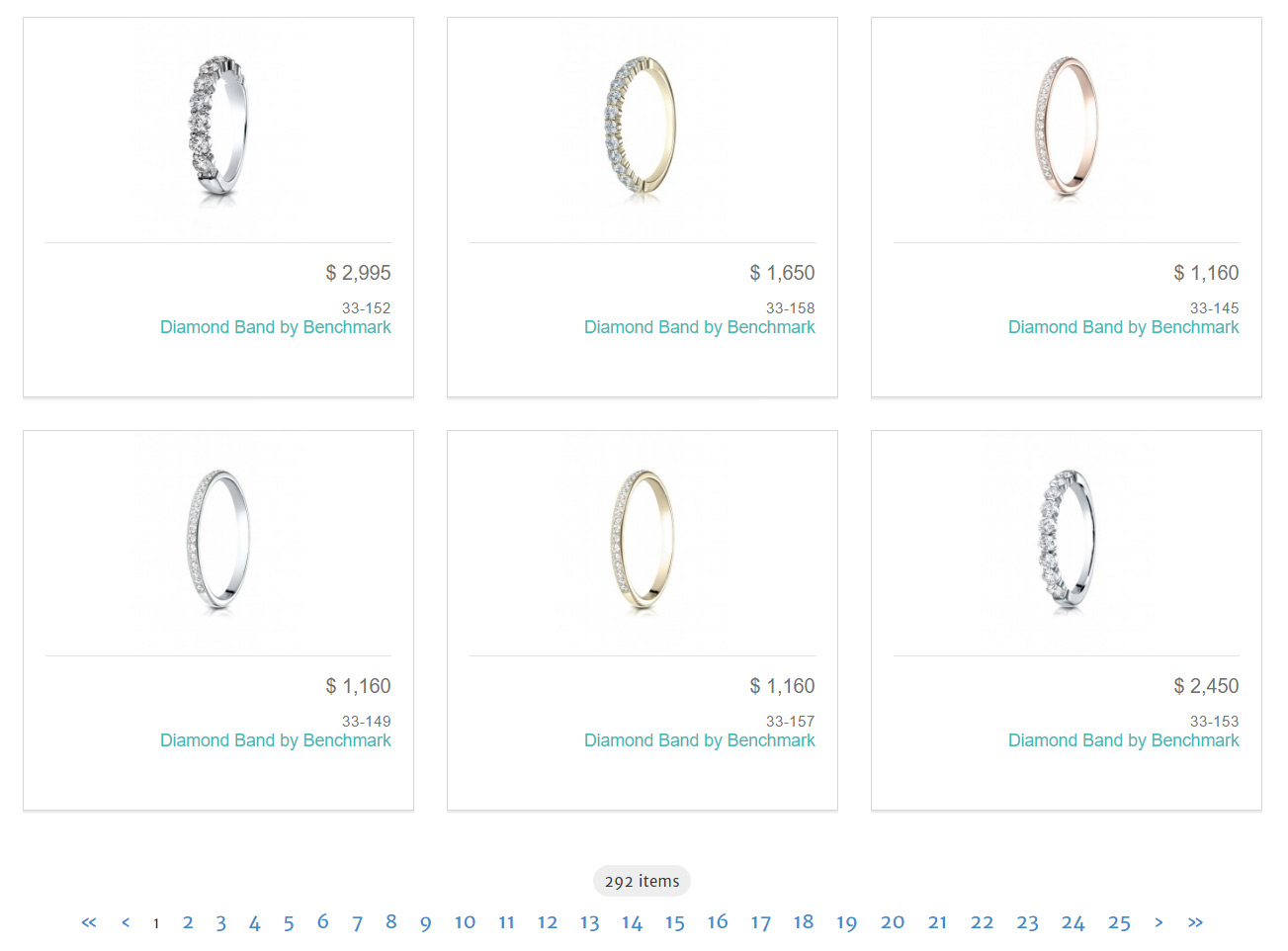 New Colour Scheme and Visual Elements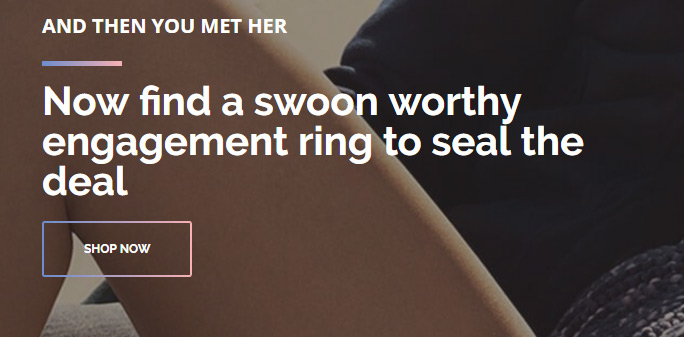 New Products Page with Infinite Scrolling and Lifestyle Imagery
Infinite scrolling allows the user to browse product categories at depth, rather than flipping through pages of products. Lifestyle imagery integrated with product category pages helps break up the repetitive "grid" in the product view.


New Instagram Shopping Feed
Integration with 3rd party Instagram tools allow CJEX to communicate their brand experience from IG on their website. Users can shop the feed by linking to product pages tagged on the feed.


Product Page
Split screen layout on product pages makes for efficient use of space, less scrolling and creates a strong balance between lifestyle and important product information.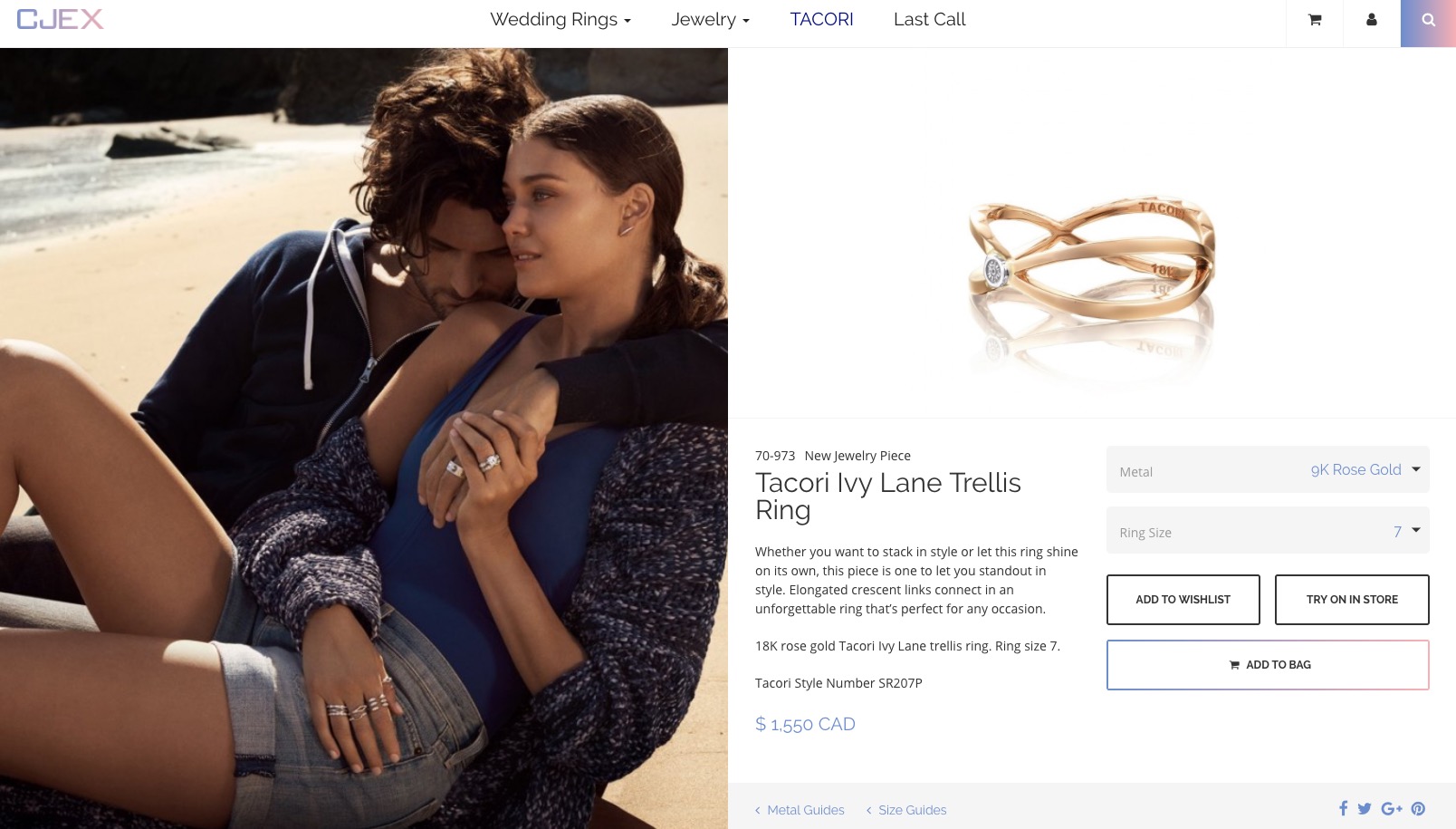 See the new design at CJEX.net
Website design has a powerful influence on the path to purchase and communicating your business brand. Designing the content with a visual hierarchy prioritizes the information thats important to the user. Using a mix of creative and analytic data we are able to optimize the website navigation per device, and refresh the brand to meet the modern shopping experience.