5 Marketing Automation Tools For The Modern SMB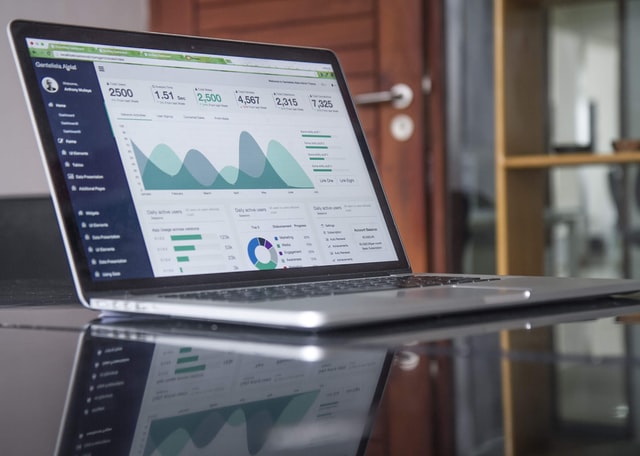 Marketing Automation is the perfect tool for any small- or medium-sized business (SMB) looking to streamline their marketing operations. In the SMB world every marketing task, whether it's creating copy, or planning a campaign, everything can add up and lead to things like burnout. Nobody wants to deal with that. That is why it's so crucial to not only understand what Marketing Automation is, but also how it can streamline your marketing efforts and grow your SMB. 
What Is Automated Marketing? 
Automated Marketing is a program or software which merges your marketing efforts into one platform for ease of use. Using automated marketing allows you to run multi-channel campaigns across platforms and target all your ideal customers at the same time. 
Picture a one-stop-shop for all of your business's email, web, and social content campaigns without having to move across platforms, think of all the time you would save!
Through automated marketing, SMB's and other businesses alike can create and send automated messages to leads through pre-made workflows. Workflows are often also customizable to ensure your brand and tone stays consistent throughout your marketing efforts. 
Why Is Marketing Automation Important for your SMB?
According to Emailmonday over 51% of companies use marketing automation daily. With more businesses adopting this practice, it's important to recognize what aspects you can expect to see results in. 
Below are some key areas in which marketing automation can improve your SMBs efforts. 
Optimizing productivity. When implemented successfully, marketing automation can save you time and resources. Communicating with your ideal customers in a personalized way that feels authentic, but doesn't require long preparation. 
Increasing marketing return on investment (ROI). A research study by Marketo found that within the first 7-12 months, companies that used marketing automation daily saw a significant increase in ROI. 
Improving campaign management. No matter the size of your campaign, using key automation tools can allow SMBs to more easily segment, send, and manage multiple campaigns at the same time. This allows SMB's to maximize their efforts within campaign management.
Measuring performance. Measuring your SMBs performance is critical to understanding your marketing needs. For example,

Campaign Monitor

stated that businesses that used automated email marketing saw an 86% increase in email open rates contributing to a 196% overall increase in conversion rates. 
What Marketing Automation Tools Are Available?
Luckily, there are a host of different tools you can use when beginning to automate your marketing channels. We've picked 5 examples of programs that your SMB can utilize today to streamline some of your marketing initiatives. 
1. Mailchimp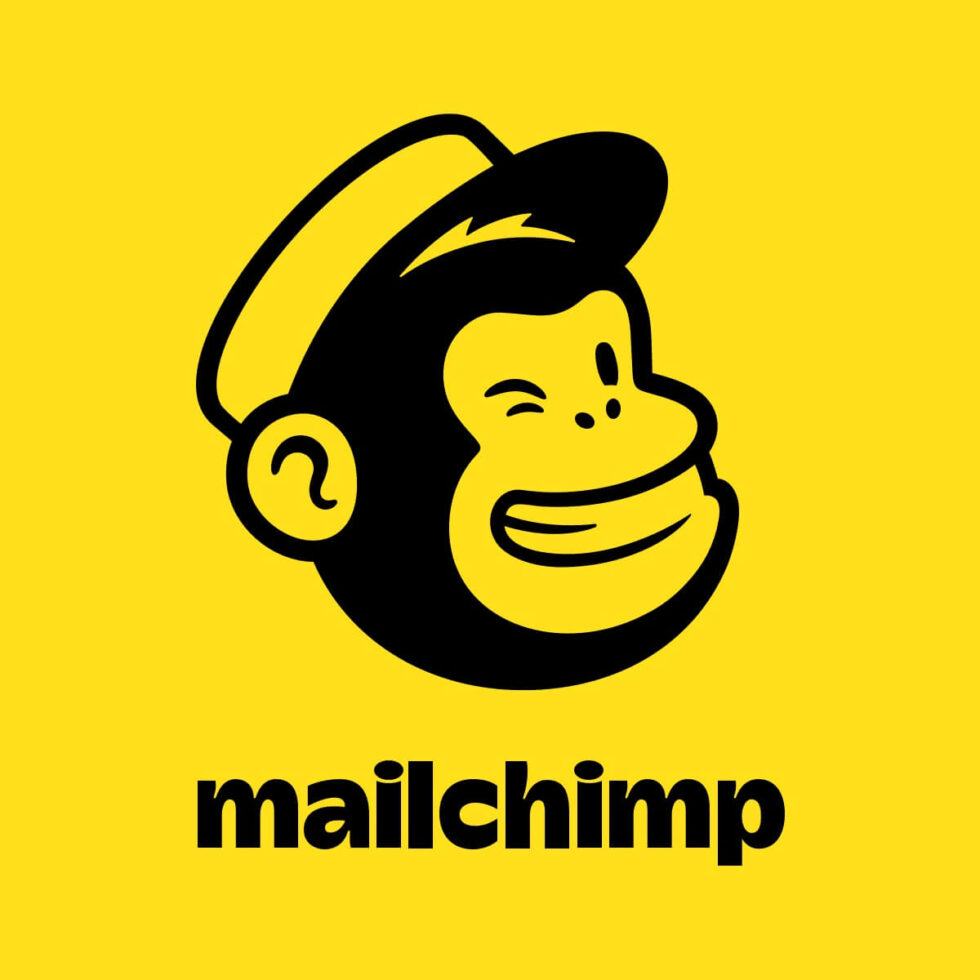 Mailchimp is a marketing platform that's focused on maximizing the potential for email marketing in the world of SMBs. With an advertised $52 ROI for every dollar spent on the platform, you know that Mailchimp works to see growth in your business. Through the easy-to-use dashboard you can control every aspect of marketing automation through email, social, and more. This allows you to optimize each path on the customer journey while checking all your boxes along the way.
Check out MailChimp for more information about their services. 
2. Zapier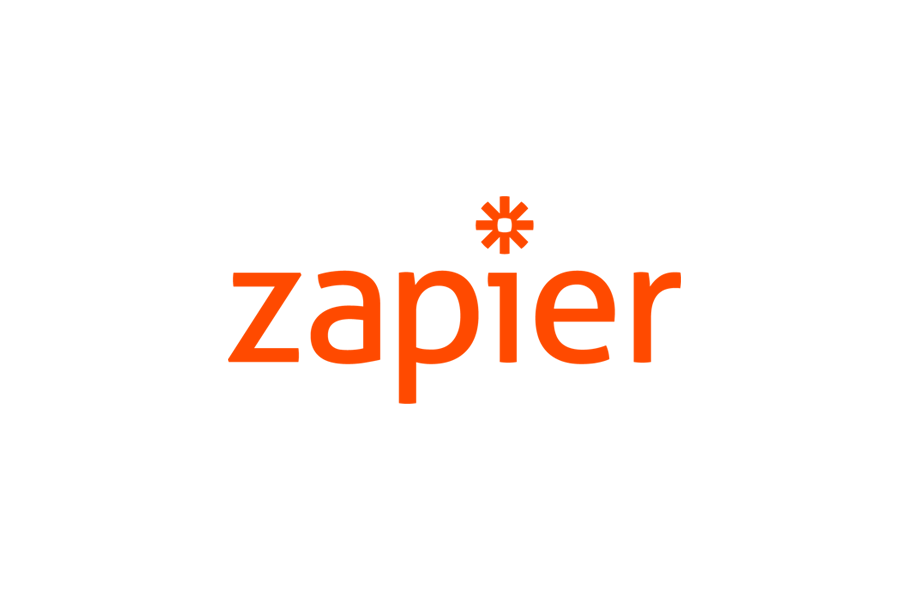 Zapier is a great example of an all-in-one automation platform, doing more than purely marketing automation. Through Zapier, SMBs can streamline almost every aspect of the customer journey, whether you're creating an automated email campaign or linking social media channels.
Zapier uses a unique approach through smaller automations called Zaps. Zaps are used to create multiple different marketing automations which can be linked to over 2,000+ third-party apps. With an extensive library of connected apps, Zapier is a powerhouse for guiding potential leads and converting them into customers for you SMB, no matter the industry. 
To learn more about opportunities for your SMB, visit Zapier.
3. Hubspot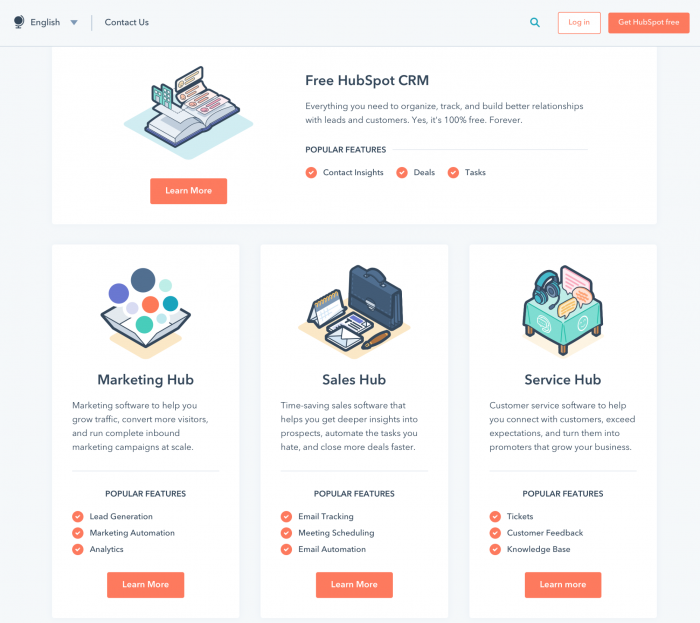 Hubspot is considered one of the leaders when it comes to marketing automation, being an all-in-one inbound marketing platform. Hubspot offers software and programs to meet the needs of any SMB.
Hubspot's workflow tool allows SMBs to create powerful and integrated workflows, which completely automates processes such as email drip campaigns, lead collection/generation, and other repetitive marketing automation tasks. 
See Hubspot's website to view what their platform can do for you.
4. ActiveCampaign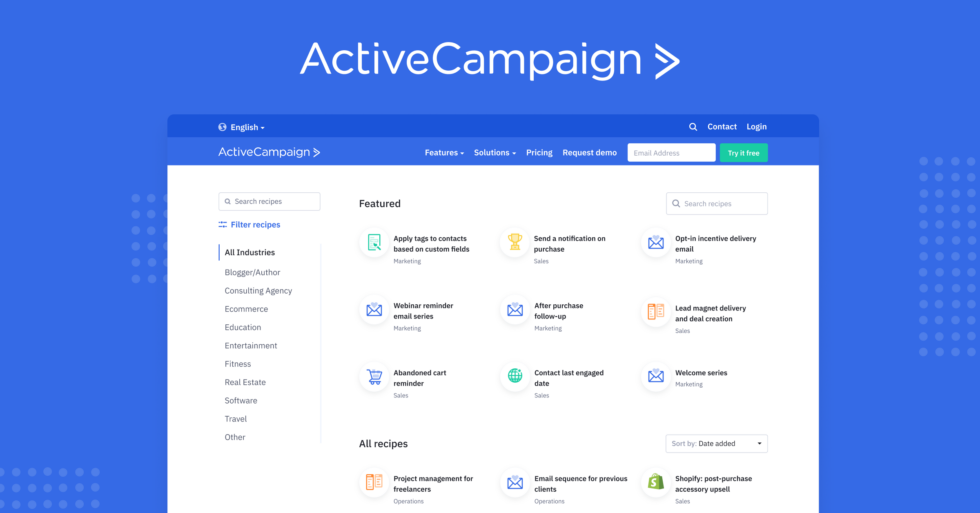 ActiveCampaign is a platform that brings simplistic design to marketing automation for your SMB. Just like many other tools or platforms, ActiveCampaign works to take care of your every day, time-intensive tasks using quick and simple marketing automations.
One way ActiveCampaign makes this possible is through their Automation Map. The Automation Map allows you to see all the marketing automations you are using. There is also useful information such as performance reports, and map links, to ensure all your SMB's data is clear and all-in-one place. 
Check out ActiveCampaign for more information about their services. 
5. Later

Later takes the headaches out of your SMB's social efforts using marketing automation. Bringing together all your social channels so you can create the best marketing strategy possible for your SMB. 
Later's platform consolidates your social channels in one place, allowing for SMB's to schedule, create, manage, and optimize posts for a wide variety of social platforms. No more spending hours planning out posts on Instagram! Later makes it possible to schedule and automate your posts in minutes, giving you peace of mind. 
Learn more about Later's tips on marketing automation. 
---
Curious how marketing automation and other tools could benefit your business? Contact the Navigator team to see how we can streamline your marketing initiatives today!